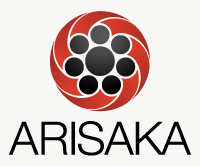 Arisaka Defense is a leading manufacturer of high-quality firearm accessories based in Illinois, USA. Established in 2012, Arisaka Defense is dedicated to providing gun owners with innovative and reliable products that enhance the functionality of their firearms. The company's product range includes mounting solutions, rifle accessories, and tactical illumination tools, all of which are designed and manufactured to meet the highest standards of quality and performance.
Arisaka Defense's mounting solutions include low-profile picatinny rail sections and mounts that are compatible with a variety of firearm platforms. The company's rifle accessories are designed to improve accuracy, ergonomics, and overall shooting experience, while their tactical illumination tools provide users with powerful and versatile lighting options for a variety of scenarios.
With a commitment to excellence and a passion for innovation, Arisaka Defense has earned a reputation as one of the most trusted and respected names in the firearm industry. If you're looking for high-quality firearm accessories that are built to last, look no further.