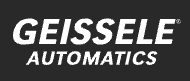 Based in Pennsylvania, Geissele is known for developing some of the best AR15 parts and accessories available on the market. First established in 2004 as a manufacturer of trigger mechanisms for the AR15 rifle, Geissele Automatics has since expanded their line of AR15 products to include AR15 charging handles, MK4 M-LOK handguards, and AR15 Mil-Spec lower parts kits, among others.
Today, Geissele Automatics specializes in AR15 triggers and handguards. Their Super Select-Fire trigger (SSF), designed by company founder Bill Geissele, is used in M4 carbine based weapons utilized by certain entities in the U.S. Special Operations community. Geissele Automatics also developed the Super Semi-Automatic (SSA) trigger for law enforcement and civilians who do not need select-fire capability.
Geissele Automatics triggers are known for their safety and reliability. AR15 Discounts offers the widely popular, best-selling Geissele Super Dynamic 3 GUN (SD-3G) Trigger at a discounted price. It is a unique, hybrid trigger that combines the features of traditional two-stage and single-stage triggers with the safety and robustness of a two-stage combat trigger. AR15 Discounts also offers the Geissele 2 Stage (G2S), which was designed to be a high quality, cost effective option of the SSA.
Looking for other Geissele AR15 parts and tools? AR15 Discounts carries the Geissele AR15/M4 Reaction Block / Lower Receiver Assembly Tool and the Geissele 5.56 Suppressor Alignment Gage (SAR) at competitive prices, both must-haves for AR15 build junkies. The Geissele Roll Pin Starter Tool for Gas Block, another best seller from AR15 Discounts, is designed to help you build your custom AR15 rifle with ease.
Geissele also offers a wide range of handguards, including MK4, MK8, MK13, and MK14 models. The best-selling Super Modular Rail (SMR) MK4 M-LOK™ is Geissele's ultra-lightweight M-LOK option, and comes bundled with a low-profile Geissele Super Gas Block, a $59 value! This versatile, modular MK4 handguard features maximum venting for heat dissipation and M1913 picatinny rail sections at the fore of the rail in the 3, 6 and 9 o'clock positions. This model also includes Geissele's proprietary 2.25" long barrel nut, which increases accuracy and zero repeatability during disassembly and reassembly when performing maintenance.