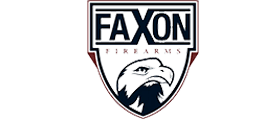 Faxon Firearms engineers and manufactures AR-15 / AR-308 Barrels and other AR-15 components that will fit any mil spec AR-15. While Faxon Firearms was born in 2011, the Faxon family, Bob and Barry have a wealth of experience engineering and machining precision components for a variety of mission critical applications. Having machined over 30,000,000 for the defense, energy and aerospace sectors, Faxon Machining has built itself an impressive portfolio of world class international customers. All that experience and expertise is now being applied to manufacturing some of the the finest AR-15 barrels in the world.
Faxon's Quality Promise
Considered to be the "Heart of the AR-15", the quality of a barrel is very important to builders, manufacturers and gunsmiths. This is why all Faxon barrels are tested at multiple stages under their AS:9100 and ISO:9001 quality certifications.
After rifling, they test the diameter and concentricity of the bore. This guarantees  barrels are held to within .0002" concentricity in the bore which results in fantastic accuracy potential.
After the barrel is profiled, it is put through Magnetic Partical Inspection (MPI) to ensure that the steel is structurally sound.
Headspace of every barrel chamber is checked by hand using their custom precision ground gauges.
Only after all of these quality checks is the Faxon Eagle Crest applied, signifying the Faxon promise of quality.
Popular Faxon Firearms Products
Some of Faxon's most popular offerings include their Match Series line of barrels available in .223/5.56, 300 BLK, .308 Winchester, 6.5 Grendel and 6.5 Creedmoor. The Match Series barrels feature a NP3 nickel-Teflon coated barrel extension for smoother feed ramps, increased reliability and easier cleaning. All Faxon's Match Series barrels also feature 5R Rifling which is a more modern rifling technique that reduces bullet deformation as it passes through the bore. More uniform projectiles mean better accuracy. It's slant sided lands also make the barrels easier to clean.
From their top of the line Match Series barrels to their incredibly popular lightweight Pencil and Gunner profile barrels, AR15 Discounts is proud to carry Faxon's complete line of AR-15 and AR-10 barrels. In addition to the quality promise and lifetime warranty provided by Faxon, AR15 Discounts also backs every purchase with a 100% satisfaction guarantee. If you're not happy for any reason, send it back within 30 days for a no-questions-asked refund.