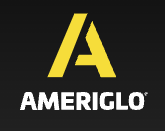 AMERIGLO is a leading manufacturer of firearm sights and accessories based in the United States. The company was founded in 2001 and has since become a trusted name in the firearms industry.
One of AMERIGLO's most popular product lines is their Suppressor Series of sights. The Suppressor Series is specifically designed for use with suppressors, featuring taller sight heights and a blacked-out rear sight to minimize visual interference. These sights are available for a variety of handgun models and are made from durable materials to withstand heavy use.
In addition to the Suppressor Series, AMERIGLO offers a wide range of other firearm sights and accessories, including night sights, fiber optic sights, and iron sights. The company is dedicated to providing high-quality products that are reliable and easy to use.
With a strong online presence and a commitment to customer service, AMERIGLO is a trusted choice for firearm enthusiasts and professionals alike. Overall, AMERIGLO is a top-rated manufacturer of firearm sights and accessories, offering innovative products like the Suppressor Series to meet the evolving needs of its customers.