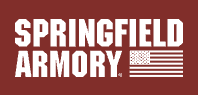 Springfield Armory is a firearms manufacturer based in Geneseo, Illinois, that produces high-quality pistols, rifles, and accessories for military, law enforcement, and civilian use.
The company was founded in 1974 and is known for its dedication to craftsmanship, innovation, and quality. Springfield Armory's products are constructed using the best materials and manufacturing processes available, resulting in firearms that are reliable, accurate, and durable.
Springfield Armory offers a wide range of products, including the popular XD series of pistols, the M1A rifle, and the Saint series of AR-15 rifles. They also produce a variety of accessories such as magazines, grips, and sights.
Springfield Armory is committed to providing their customers with the best possible product, which is why they have earned a reputation for excellence in the firearms industry. Whether you're a law enforcement officer, military personnel, or a gun enthusiast, you can trust Springfield Armory to provide you with a firearm that meets your needs and exceeds your expectations.