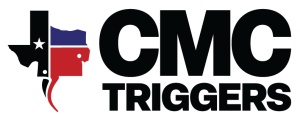 CMC Triggers is a Texas-based manufacturer of high-quality triggers for rifles and handguns. The company has a reputation for producing some of the best triggers on the market, with a focus on smooth, consistent performance and durability.
CMC Triggers offers a wide range of trigger products for various firearms, including AR-15s, AK-47s, and Glock pistols. Their triggers are designed with advanced features like a patented "Signature Flat" trigger design and drop-in installation for easy installation and customization.
One of CMC Triggers' most popular products is the "3.5 Single Stage" trigger for the AR-15, which provides a crisp, clean break and a short reset for rapid follow-up shots.
If you're looking to upgrade your firearm's trigger for improved accuracy and performance, CMC Triggers is a great choice. They offer a wide range of high-quality trigger products that are designed to meet the needs of shooters and firearms enthusiasts at every level.