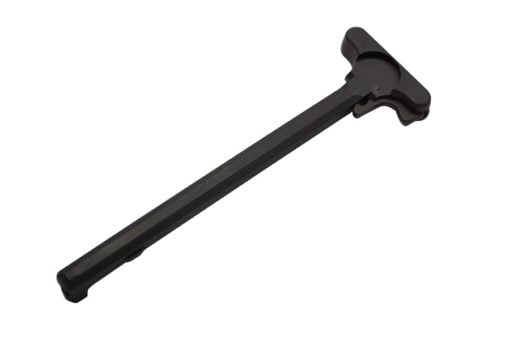 Budget AR-15 Mil-Spec Charging Handle
In stock
Description
Mil-Spec AR-15 Charging Handle.
Mil-Spec Style
6061 Forged Aluminum
Hard Coat Anodizing
Fits: AR-15
Reviews
Customer Reviews
Danny M.
US
I recommend this product
Rick H.
US
I recommend this product
09/27/2019
Budget AR15 Mil-Spec Charging Handle
Recieved item quickly. It appears no different than any other more expensive charging handle.Looks the same, feels the same, works the same. I put the strike Ind. extended latch on mine and it went in flawlessly and works awesome. If you want to spend a hundred dollars on a fancy wizbang charging handle then by all means go ahead. But if you just want a reliable basic handle then this is perfect.