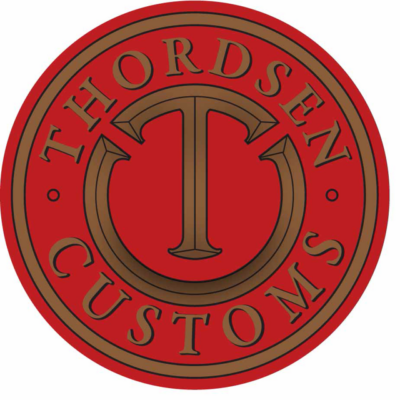 An offshoot of Computer Aided Models Inc, Thordsen Customs is a leader in innovations for the black rifle enthusiast. Started in 2000 by Alan Thordsen, a 25+ year veteran of the model making industry, the company provided contract prototyping and short run production services for the medical, consumer product development, and firearms industries, according to their website.
Since then, Thordsen Customs has grown to the point of designing and selling its very own custom AR15 parts and accessories, with an emphasis on providing products that help rifle enthusiasts abide by ever-changing gun restriction laws. Their focus on innovation has helped them become a leader in the California Bullet Button restricted market, as well as the broader national market. In addition to an extensive line of AR15 rifle parts and products, Thordsen Customs provides training videos on Vimeo for those who want to build and customize their personal rifles.
You'll find a variety of Thordsen Customs products below, on sale from AR15 Discounts, including the best-selling Thordsen Customs FRS-15 Enhanced Stock Kit, the Thordsen Customs FRS-15 Standard Stock Kit, and the Thordsen Customs FRS-15 Gen III Enhanced Stock Kit. After nearly two years of research, Thordsen Customs developed their FRS Enhanced Stock Kit, designed to help law abiding citizens keep their firearms in compliance with semiautomatic firearms laws. The most ergonomic solution for featureless conversions, Thordsen Customs FRS-15 kits feature multiple sling hard points and adjustable cheek rise. The stock is easily adjustable for shooters of all types: whether they enjoy hunting, plinking, tactical training, or competition shooting.
Find Thordsen Customs FRS-15 kits and more at a discount from AR15 Discounts and save!