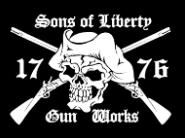 Sons of Liberty Gun Works is a renowned firearms manufacturer based in the United States. They specialize in building high-quality rifles, pistols, and accessories for law enforcement, military personnel, and gun enthusiasts.
The company prides itself on its commitment to quality and craftsmanship. They use only the best materials and manufacturing processes to create firearms that are durable, reliable, and accurate. Sons of Liberty Gun Works also offers a lifetime warranty on all of their products, ensuring that customers can trust in the quality of their firearms for years to come.
In addition to their firearms, Sons of Liberty Gun Works also offers a variety of accessories and customizations, including handguards, barrels, and trigger upgrades. Their products have received numerous accolades and are trusted by law enforcement agencies and military personnel around the world.
If you're looking for a high-quality firearm that you can trust, Sons of Liberty Gun Works is a great choice. Their commitment to quality and innovation makes them a leading manufacturer in the firearms industry.