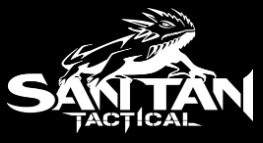 San Tan Tactical is a firearms manufacturer based in Chandler, Arizona, that specializes in producing high-quality rifles and accessories for shooting enthusiasts and professionals. The company was founded in 2013 and has quickly established itself as a leading name in the firearms industry.
San Tan Tactical offers a range of rifles and accessories, including their popular STT-15 and STT-15L rifles, which are known for their durability, accuracy, and exceptional performance. The company also produces a variety of handguards, muzzle devices, and other accessories that are designed to meet the needs of discerning shooters.
One of the unique features of San Tan Tactical is their patented STANAG magazine well, which allows for quick and easy magazine changes. This feature has made their rifles a top choice for competition shooters and tactical professionals alike.
Overall, San Tan Tactical is a top choice for gun enthusiasts and professionals who demand the highest level of quality and performance from their firearms and accessories. Their products are widely respected in the firearms community and are known for their innovative designs and exceptional performance.