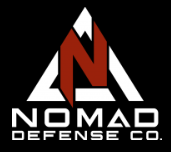 Nomad Defense is a company that specializes in the design and manufacturing of high-quality firearm components and accessories. Based in the United States, the company is known for their innovative products and commitment to excellence.
Nomad Defense's product line includes a variety of items such as Glock frames, barrels, and slides, as well as custom grip modules and accessories. Their products are made using advanced manufacturing techniques and high-quality materials, ensuring that they are both durable and reliable.
In addition to their focus on quality, Nomad Defense is also dedicated to customer satisfaction. They offer exceptional customer service and work closely with their clients to ensure that their products meet their unique needs.
If you're looking for top-quality firearm components and accessories, Nomad Defense is definitely a brand worth considering. With a reputation for innovation and excellence, they are a trusted choice among shooting enthusiasts and professionals.