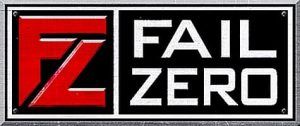 Our parent company, UCT Coatings, Inc. is the undisputed Pioneer of Nickel Boron Technology. 15 years ago, they developed a patented Nickel Boron (NiB) formulation and proprietary processes that produce the highest boron content in the industry – which directly correlates to material hardness and wear endurance.
FailZero was launched in 2009, combining the world's best NiB coating with the highest quality mil-spec components, to produce the best BCG on the planet! FailZero delivers:
Quality Coating – not all Nickel Boron is created equal. We started the revolution and we guarantee our Nickel Boron is the highest boron content, the most consistent and dependable quality finish on the market. We are disappointed but not surprised to see wannabe's coming along and claiming to sell Nickel Boron BCGs but, in fact, many are using inferior materials and processes such as nickel boride and DMAB, passing it off as Nickel Boron. Bottom line is that there are knock-offs out there that are causing confusion and hurting unsuspecting consumers.
Quality Components – mil spec, and of course, only and always made in the USA. This is not true of many competitors.
Customer Service – we've always stood behind our products 100%. We've built our name and reputation one satisfied customer at a time.
FailZero is a company and name brand you can trust! We're "all in" when it comes to NiB BCGs and we're not going anywhere. Other "me too" outfits are trying to sell cheap products and capture a slice of the market but who knows if they're going to be around tomorrow?