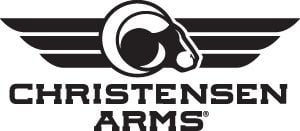 Christensen Arms is a firearms company based in Gunnison, Utah, that is dedicated to producing high-quality, lightweight firearms for hunting, competition, and tactical use. The company is known for its innovative use of materials, such as carbon fiber and titanium, to create firearms that are both strong and lightweight.
Christensen Arms' product line includes a wide range of rifles, shotguns, and handguns, as well as accessories like muzzle brakes and scope mounts. Their firearms are known for their accuracy, durability, and exceptional performance in the field.
One of Christensen Arms' most popular products is the Mesa rifle, a lightweight hunting rifle that is perfect for long-range shooting. The Mesa features a carbon fiber barrel and a featherlight contour stock, making it one of the lightest rifles in its class.
If you're in the market for a high-performance firearm that is both strong and lightweight, Christensen Arms is definitely worth considering. They offer a wide range of firearms and accessories that are designed to meet the needs of hunters, shooters, and tactical professionals alike.