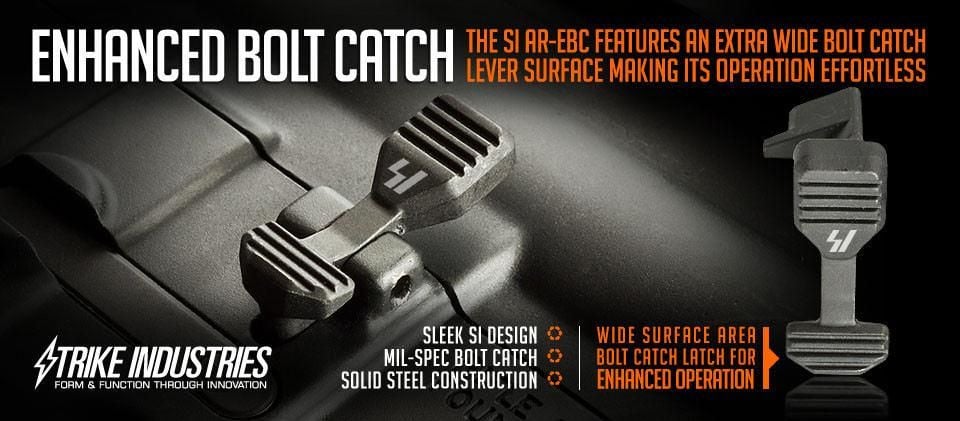 The SI Enhanced Bolt Catch is another piece in our line of high quality parts for the AR-15. The SI AR-EBC features an extra wide bolt catch lever surface making its operation effortless. Its solid construction and clean matte black finish make it a great looking replacement or build project. it's a great value for an essential item. If you need the parts to keep your AR in top shape, look no further than S.I.
Package includes:
1 x AR Enhanced Bolt Catch
Materials:
Case Hardened Investment Cast 8620 per Mil-Spec
Features:
-Mil-Spec bolt catch
-Wide surface area bolt catch latch for enhanced operation
-Solid steel construction
-Sleek SI Design
NOTE: Not compatible with Polymer 80 Lower Receivers, or non-milspec receivers that feature non-standard wall protrusions or shelves.