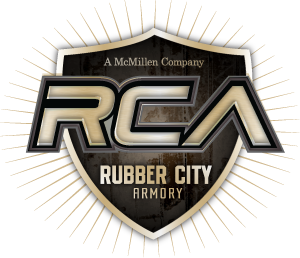 Rubber City Armory (RCA) is a firearms parts and accessories company that specializes in producing high-quality bolt carrier groups (BCGs) for AR-style rifles. The company is based in Ohio and is known for its innovative approach to designing and manufacturing firearms parts.
RCA's BCGs are known for their exceptional durability, reliability, and performance. They are made with high-quality materials and are precision machined to ensure consistent quality and accuracy. The company uses advanced coatings and finishes to protect their BCGs from wear and tear and to improve their overall performance.
RCA also offers a variety of other parts and accessories, including charging handles, gas blocks, and muzzle devices. They are committed to providing high-quality products and exceptional customer service, and they have a reputation for being one of the top firearms parts companies in the industry.
Overall, Rubber City Armory is a top choice for gun enthusiasts and professionals who want high-quality and reliable firearms parts and accessories. Their bolt carrier groups are widely respected in the firearms community, and they are known for producing some of the best BCGs on the market.