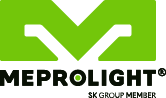 Meprolight is an Israeli company that specializes in manufacturing and developing electro-optical and optical sights, night vision equipment, thermal sights, and other accessories for the military, law enforcement, and civilian markets. With over 25 years of experience, Meprolight has become a leading supplier of high-quality sights and optics worldwide.
Meprolight offers a wide range of products that are designed to enhance accuracy and precision in low-light conditions, including Tritium night sights, reflex sights, holographic sights, and more. Their sights are known for their durability, reliability, and high-performance capabilities, making them a trusted choice for military and law enforcement personnel.
In addition to their cutting-edge technology, Meprolight is also committed to providing exceptional customer service and support. They offer training and educational programs to ensure that their customers are able to use their products effectively and safely.
Meprolight is also dedicated to innovation and is constantly working to develop new technologies and products that meet the evolving needs of their customers. They have received numerous awards and accolades for their products, including the prestigious "Best Optics" award from the NRA Shooting Illustrated.
If you're looking for high-quality sights and optics, Meprolight is a company worth considering. Their products are designed to provide exceptional performance in even the toughest conditions, and their commitment to customer service ensures that you'll have the support you need to get the most out of your purchase.