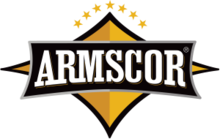 Armscor can trace its beginnings all the way back to 1905, when the first Squires, Bingham & Co. headquarters was established in the Philippines. After years of trading clothing, firearms, ammunition, and other items; the company was eventually bought and renamed "Sportsmen's Headquarters" in 1930.
The Armscor brand that the world knows and loves didn't come into existence until 1980, after Squires Bingham Manufacturing was reorganized and renamed "Arms Corporation of the Philippines."
With an unprecedented focus on customer service and satisfaction, Armscor is rapidly becoming a driving force in the American and worldwide firearms industry. Today, the company exports to over 50 countries on 6 continents.