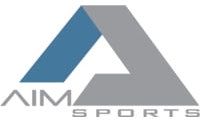 A trusted leader in the firearm industry since 2007, Aim Sports Inc takes pride in bringing innovative, unique products to sports enthusiasts. Their ever-expanding product line includes vertical grips, featureless AR15 grips, laser mounts, stock lock pins, combo kits, flashlights, lasers, tactical gear, and other sporting equipment. As a company sensitive to the trends of the ever-changing firearms industry, Aim Sports strives to add more advanced products each year. Sold on five continents and trusted by millions of customers worldwide, their accessories have continually surpassed customer expectations. Complete your purchase with confidence— all products are backed by a lifetime warranty.
Although they are often overlooked as an aesthetic component to an AR15 rifle, the right grip could mean the difference between a hit or a miss. Choose your grip wisely—it's an essential part of your build. Aim Sports offers lightweight grips that are virtually indestructible. Consider factors such as your intended use, your hand size and orientation, finger groove sizes, and appearance to find the AR15 grip that is best for you.
The Aim Sports Inc. M-LOK™ vertical grip, with its ergonomic design that fits most hand sizes, is a best seller that just might be the missing component to get the performance you need from your rifle. An Aim Sports featureless sport grip, which includes a removable fin and back-strap, is also available as an excellent alternative.
If you're looking for an AR15 laser mount, Aim Sports offers some of the most reliable options in this category. Made of black anodized 6061 T6 aluminum, the 1" 45° OFFSET KEYMOD LIGHT / LASER MOUNT by Aim Sports features cutting-edge modular design, allowing it to be used as a stand alone rail panel, or as a light mount for commonly available 1" body flashlights. AR15 Discounts also offers the Aim Sports Inc. 1" 45° OFFSET M-LOK™ LIGHT / LASER MOUNT as an alternative. It includes a direct attachment for Surefire M300-M600 Scout Light mounting systems, Arisaka bodies, and select Streamlight Pro Tac products.