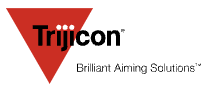 Trijicon is a company that specializes in manufacturing high-quality aiming systems and sighting devices for firearms, including rifles, pistols, and shotguns. Based in the United States, Trijicon has become a well-known brand in the shooting industry, with a focus on providing reliable and durable products for gun enthusiasts.
One of Trijicon's most popular products is their ACOG (Advanced Combat Optical Gunsight), which is a battle-tested optic that is trusted by military and law enforcement personnel around the world. They also offer a range of other optics, including red dot sights, reflex sights, and night sights.
With a commitment to quality and performance, Trijicon uses advanced technology and materials to ensure that their products are reliable and durable, even in the most demanding conditions. They also offer a lifetime warranty on many of their products, ensuring that customers can trust in the quality and longevity of their purchases.
Overall, Trijicon is a trusted brand in the firearms industry, offering reliable and innovative sighting devices and aiming systems that meet the needs of gun enthusiasts and professionals alike.