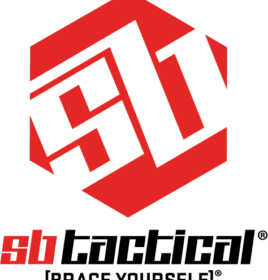 SB Tactical is a company that specializes in innovative firearm accessories for civilian, law enforcement, and military use. Founded in 2013, the company is known for its Pistol Stabilizing Brace, a revolutionary device that allows for one-handed control and improved accuracy when shooting pistols. The brace is designed to attach to the pistol's buffer tube and provide additional support, stability, and comfort while shooting.
SB Tactical's Pistol Stabilizing Brace has gained popularity among gun enthusiasts and has been used by law enforcement and military personnel. In addition to the brace, the company also offers a variety of other products such as AR-15 stocks, handguards, and other firearm accessories.
SB Tactical is committed to providing high-quality products that are innovative, reliable, and meet the needs of their customers. Their team of experts works tirelessly to create new and improved products that enhance the shooting experience. Overall, SB Tactical is a leading company in the firearm accessory industry, and their Pistol Stabilizing Brace has become a popular choice among gun enthusiasts looking for improved accuracy and stability.